Following the launch of a balance depletion indicator last week, we'd like to introduce you to another important usability upgrade for your BitLaunch control panel: console access.
With this addition, you can now interact with all first-party BitLaunch servers without leaving your browser. You can quickly access your VPS in just two clicks without third-party programs. It is also useful as an out-of-band service to debug issues with your VPS' connection.
To make use of this functionality, simply press the three dots next to any BitLaunch server and click "Console". You'll be able to log in and run commands as normal via a pop-out browser window.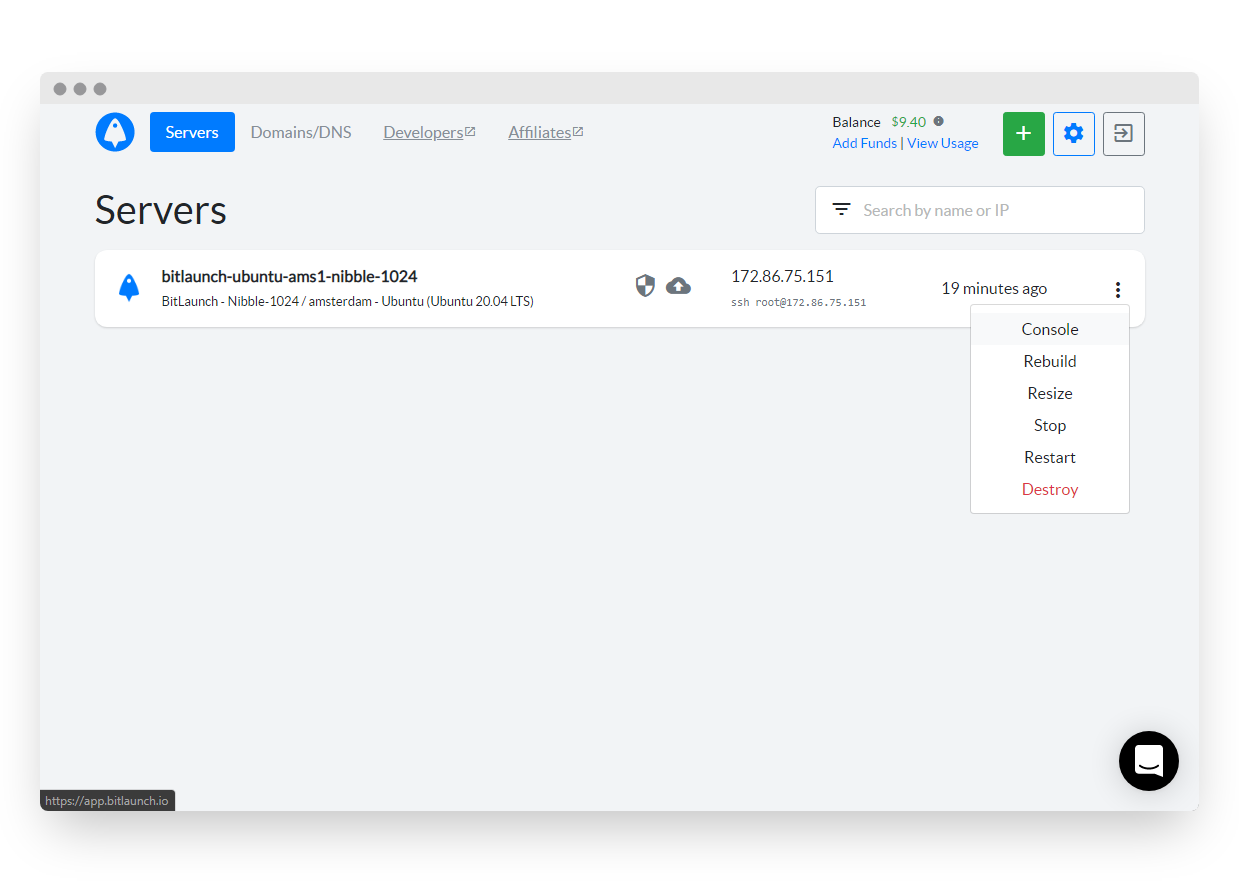 Once connected, you can use the buttons at the top of your window to paste and activate Ctrl + Alt + Del.