At BitLaunch, it has long been our mission to provide our users with the most complete solution when it comes to anonymous VPS hosting. Today, we've taken another crucial step forward with the introduction of DNS services.
What does that mean? You can now manage any domain with any of your VPS servers straight from your BitLaunch dashboard. After pointing your nameservers in the right direction, you'll be able to add A, CNAME, MX, and TXT records to your domain without the need to visit your registrar's site or use any third-party services.
Even better, you can make use of rDNS/PTR records to point your server to your hostname with ease.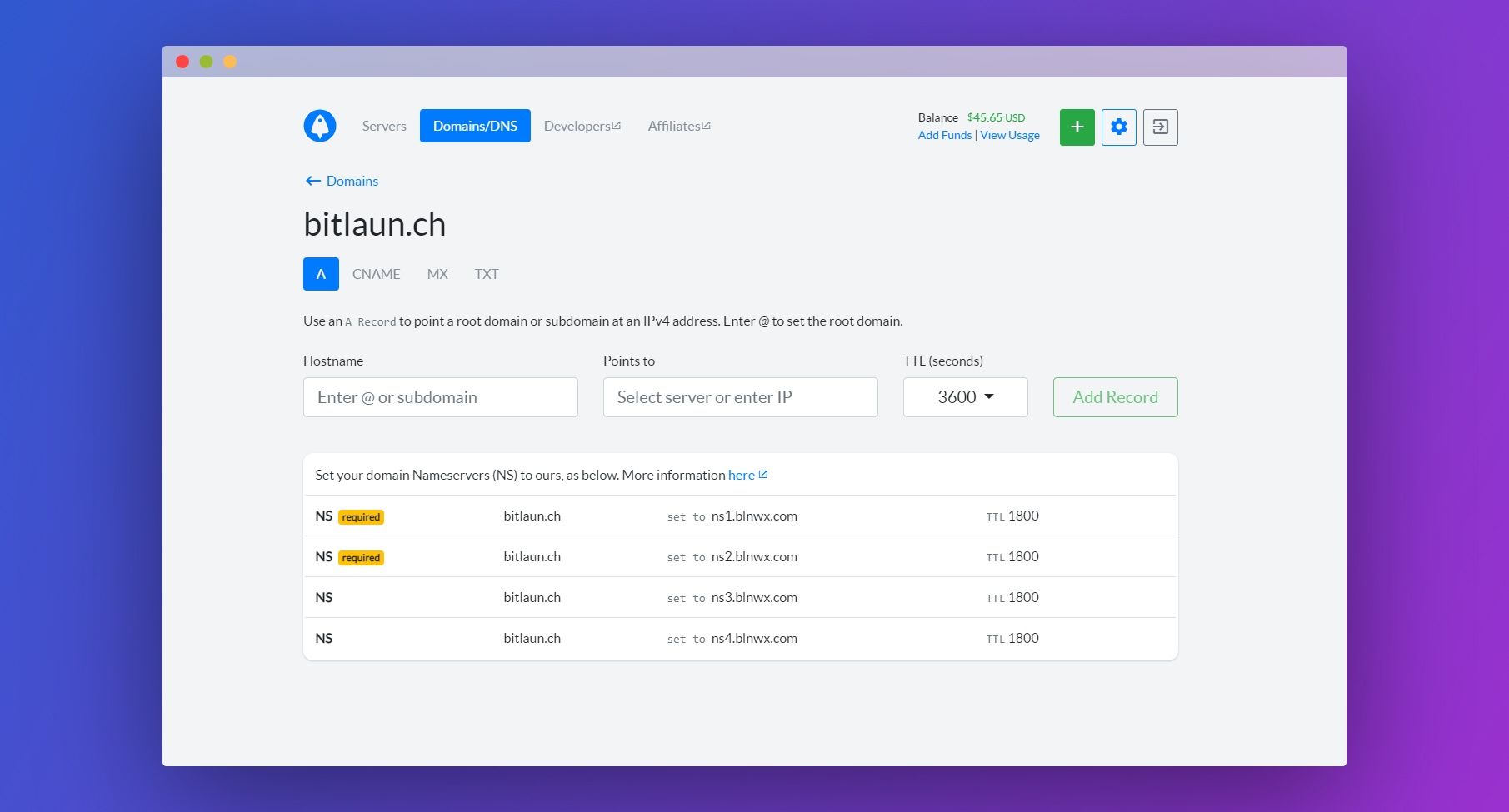 To get started with BitLaunch DNS services, just click the Domains/DNS button in your control panel. You can then follow our knowledgebase guide to ensure your nameservers are pointed to us.
As always, contact our support team via live chat if you run into any issues. We're available 24/7 for your convenience.
Not yet part of the BitLaunch family? Click here and get started with your anonymous VPS.