New users can get a free trial by heading over to the signup page and introducing yourself to us on support!
Shadowsocks and ShadowsocksR are free and open-source fast tunnel socks5 proxies that help you bypass firewalls and protect your online identity.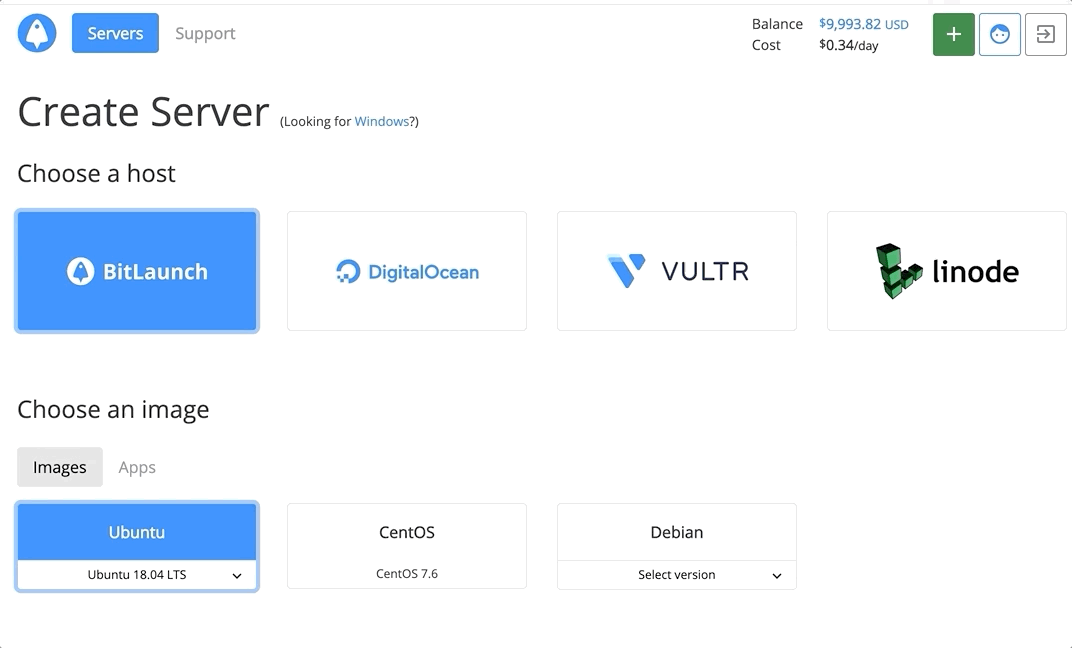 Online privacy in seconds. Easy.
We want online anonymity and privacy to be easy to obtain. Using BitLaunch, you can create a Shadowsocks proxy VPS in just a few seconds.
When logging in to your Shadowsocks or ShadowsocksR VPS, instructions will be displayed, including important config options that have been set for you. This includes the port and password to use when connecting.
A brief introduction to Shadowsocks.
Shadowsocks and ShadowsocksR use what is known as "Proxying". Proxying means that all internet traffic is first routed to a server, rather than being routed directly from your own computer. Some proxies include various encryption protocols to prevent packets being read by any intermediaries. Shadowsocks and ShadowsocksR are such proxies. They create an encrypted connection between the Shadowsocks client on your local computer and the one running on your own proxy server, using an open-source internet protocol called SOCKS5.
Why create your own Shadowsocks server?
Using main service providers for a VPN or a proxy server can be a big giveaway. This makes it easy for intermediaries to determine that you are actively trying to circumvent firewalls and are seeking online privacy. Shadowsocks makes traffic look more unique per user. Shadowsocks can be configured to use different encryption methods and can obfuscate packets to look like regular traffic, going to a normal webserver. Owning your own server also means that only you have access to any logs potentially up for grabs by service providers.

Finally, using Bitcoin or your favourite cryptocurrency, such as Ethereum and Litecoin, to pay for your VPS, provides even more anonymity.