If you've funded your account recently, you may have noticed some changes at BitLaunch. To celebrate Bitcoin's 12th birthday on October 31, 2020, we launched a payment system we call BLPay.

BitLaunch was one of the first adopters of the Lightning Network via a third-party payment processor, but even then we knew that it wasn't the optimal solution. Relying on another service isn't ideal - for us, or for you. We wanted to leverage the latest technology to create our own system that's fairer, more privacy sensitive, and more intuitive.
Creating BLPay has been a significant time investment, but ultimately we think it'll work out for the better. Currently, BLPay supports Bitcoin, Litecoin, and Ethereum, with hopes to expand in the future.
Why we made BLPay
BitLaunch was founded because there weren't enough options for those wanting to launch a VPS in a privacy-sensitive way. Many providers still ask for a wealth of personal information to start a server, including your name, date of birth, credit card info, and address. We wanted to give our users the best possible privacy without compromising on quality.
Unfortunately, the old payment system didn't quite fit into that vision long-term. The more third-party services you utilize the harder it becomes to ensure that each link in the chain protects the privacy and security of your users. It also compromised our desire to remain decentralized and was more complex for customers to use.
BitLaunch Pay ensures that we're no longer utilizing a middle-man outside of our ecosystem. For you, the customer, that means better privacy, but it also has a knock on effect on fees. Our in-house solution eliminates third-party fees, and those benefits will be passed down.
Usability and compatibility
Having our own payment system lets us implement systems we wouldn't be able to otherwise. With BLPay we support zero confirmation payments on all BTC deposits. When zero confirmations aren't possible, such as on LTC and ETH, we require fewer on-chain confirmations.
It also means we can address some critiques. Previously, the invoice expiry time was set to a 20 minute payment window, after which a tedious and often manual refund process would need to be initiated. This was due to the limitations of our third-party payment provider and as such has been resolved. We're also able to sport greater compatibility for Tor and privacy-based browsers so you can take additional steps to protect your identity without being penalized.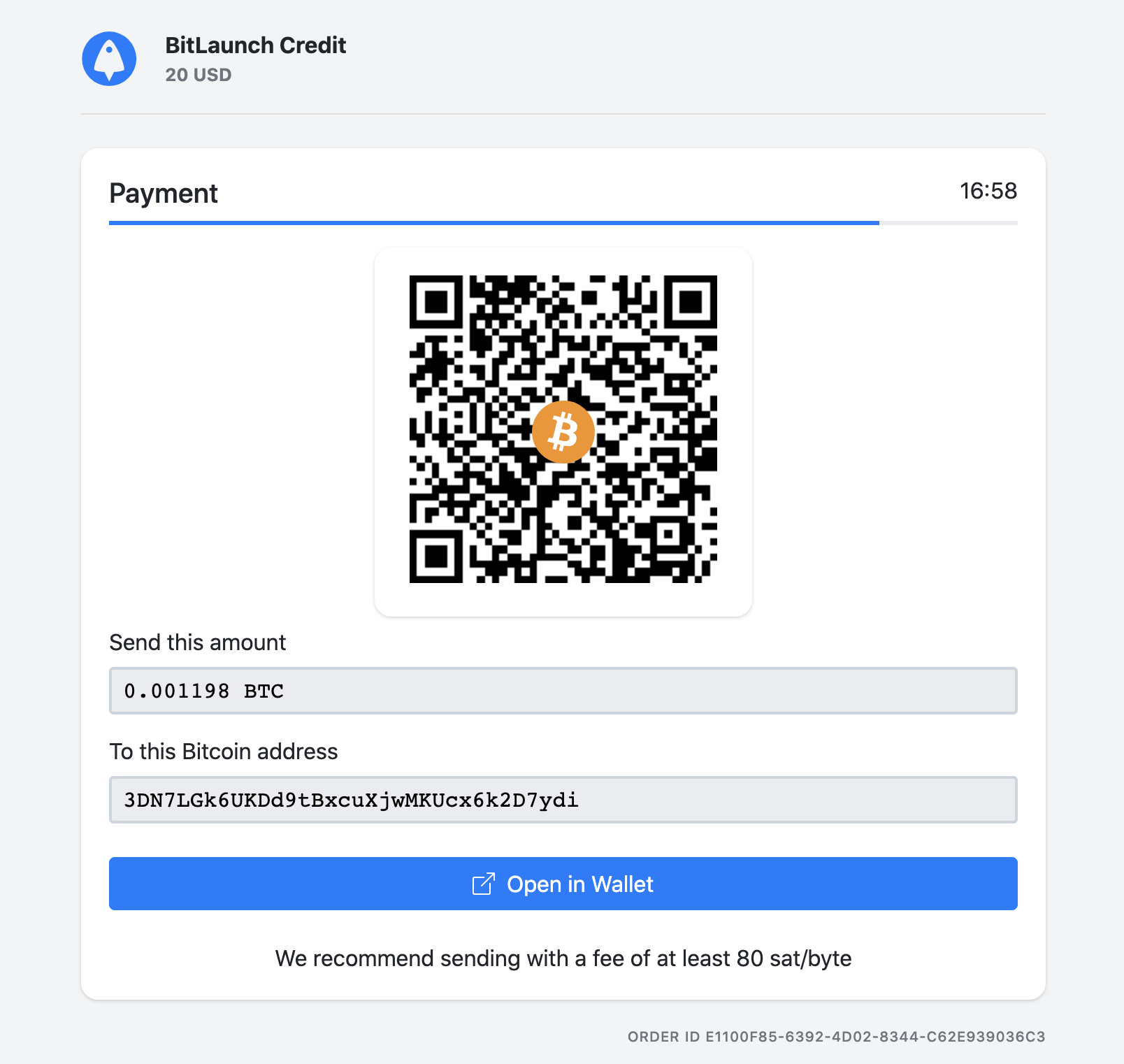 Another motivation for BLPay was UI and usability. The system in place previously was already simple, but now we've made it flow even better. You choose your currency, click a button to open the invoice in your wallet app, and pay. It's quick, easy, and we keep you informed at every step of the process.
Tell us what you think
As we work to refine BLPay even further, we hope you'll appreciate the sentiment behind our decision. A wish to maintain financial sovereignty, support the greater cryptocurrency ethos, and contribute our work and findings to the community.
If you'd like to try out the new system, you can sign up for BitLaunch here and press the "Add funds" button in your control panel. Please let us know if you have any suggestions or improvements.