Introduction
In this guide we'll show you the easiest way to create your own Bitcoin VPN on a Bitcoin VPS, paid for with Bitcoin (or Monero, Litecoin + many more).
Step 1: Sign up to BitLaunch
If you already use BitLaunch, skip to step 2.
BitLaunch allows you to create servers from Digital Ocean, Vultr, and Linode and pay with Bitcoin, Litecoin, Monero and more.
Sign up here and create your free account. Every new account comes with $0.10 credit so you can launch a server for free. If you like the service, top up your account with your favourite cryptocurrency to keep your server running.
Once you're signed up, check your email and confirm your account by clicking the link.
Step 2: Launch the VPN app
Once you're logged in to your new account you'll see the following welcome page.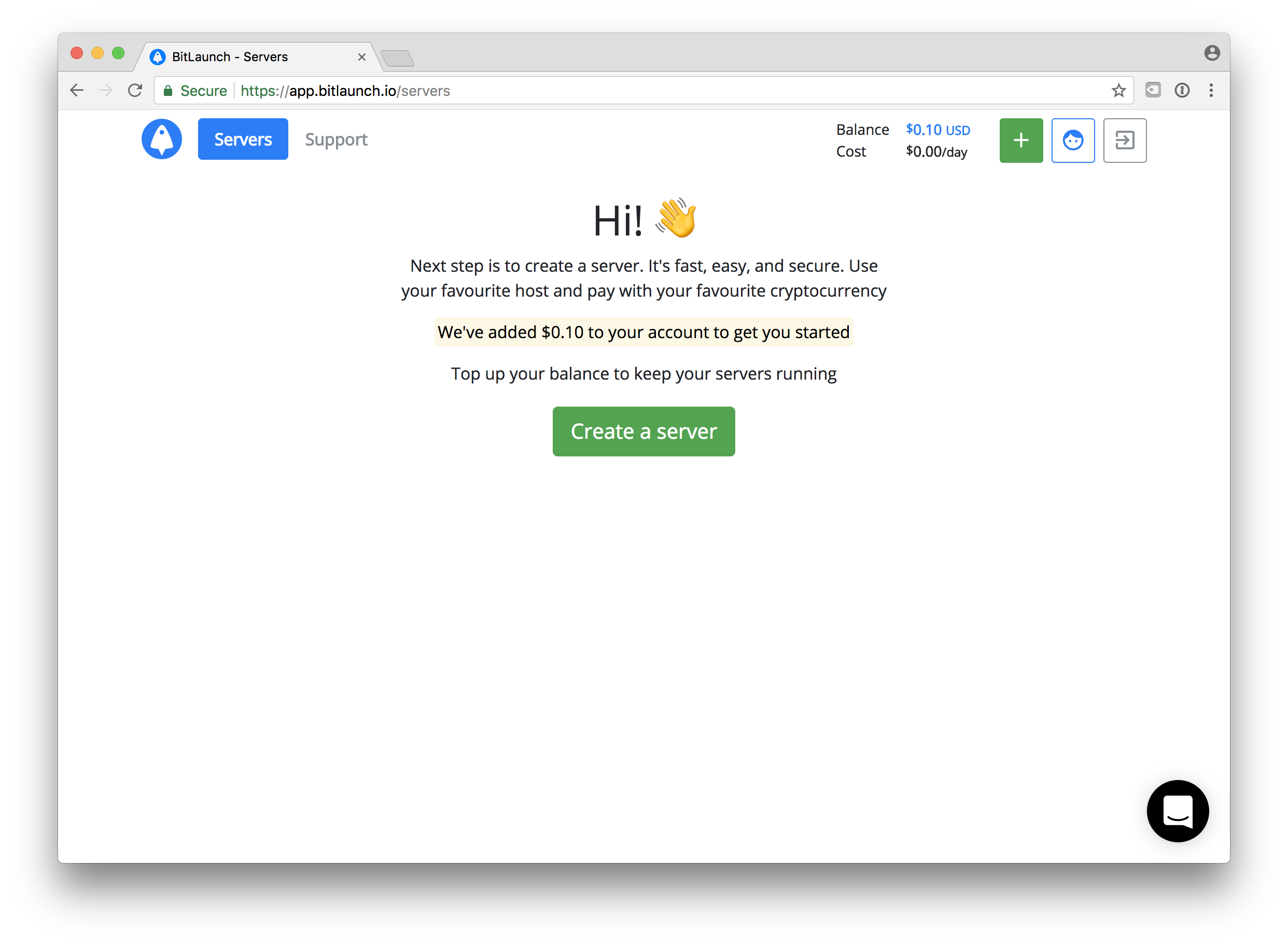 Click 'Create a server' to get started.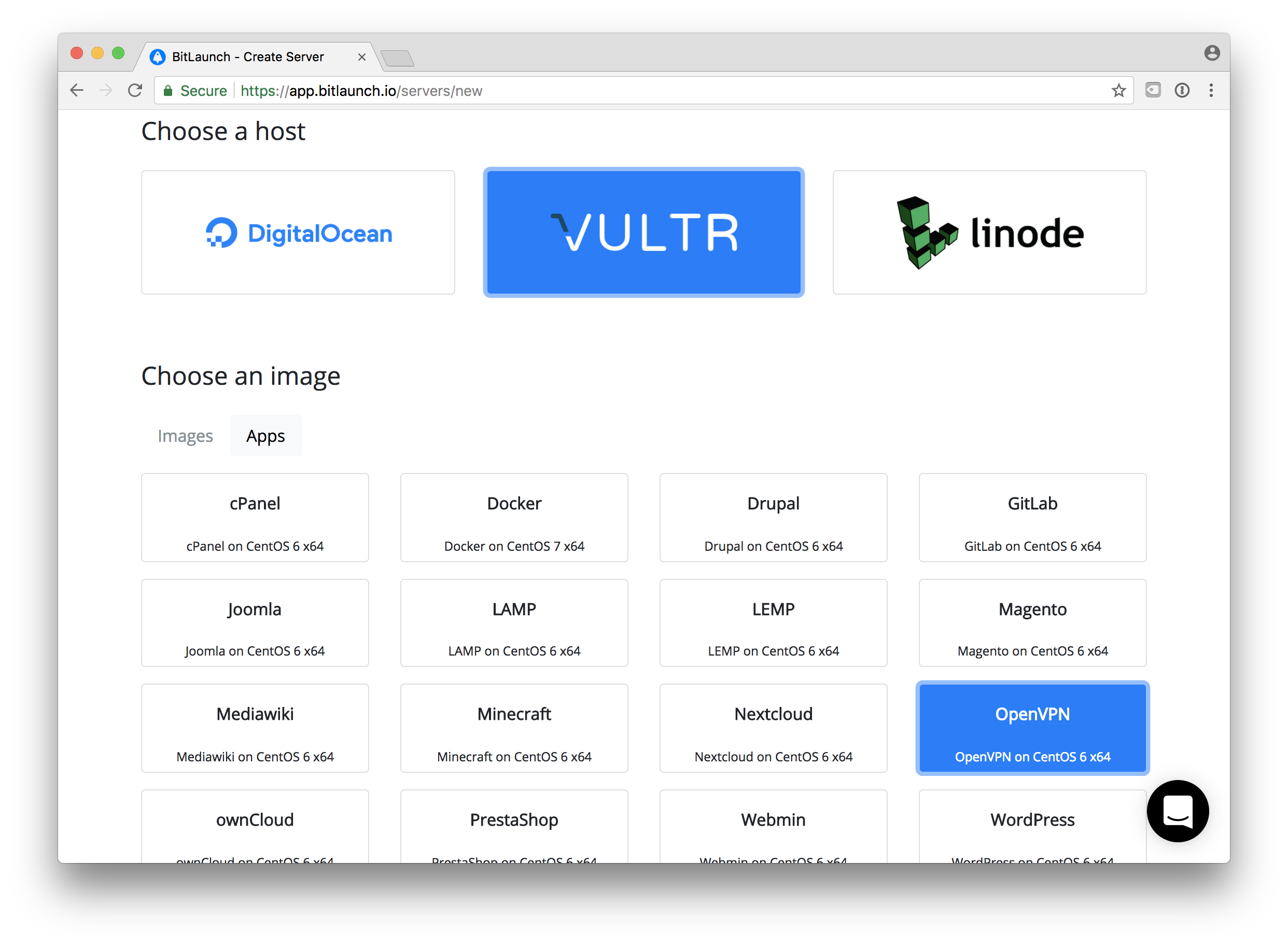 For the VPN we're going to use a Vultr server. Vultr provide OpenVPN as a 1-click app, which makes setup a breeze. More information about the Vultr 1-click VPN app here
Select Vultr, then under choose an image select the 'Apps' tab, then OpenVPN.
Select a region, size (the smallest '1GB' server should be fine for most cases), and add an SSH key.
Choose a name and press the Launch server button.
Step 3: Set the password
Once your server is finished launching, you'll see it in your server overview.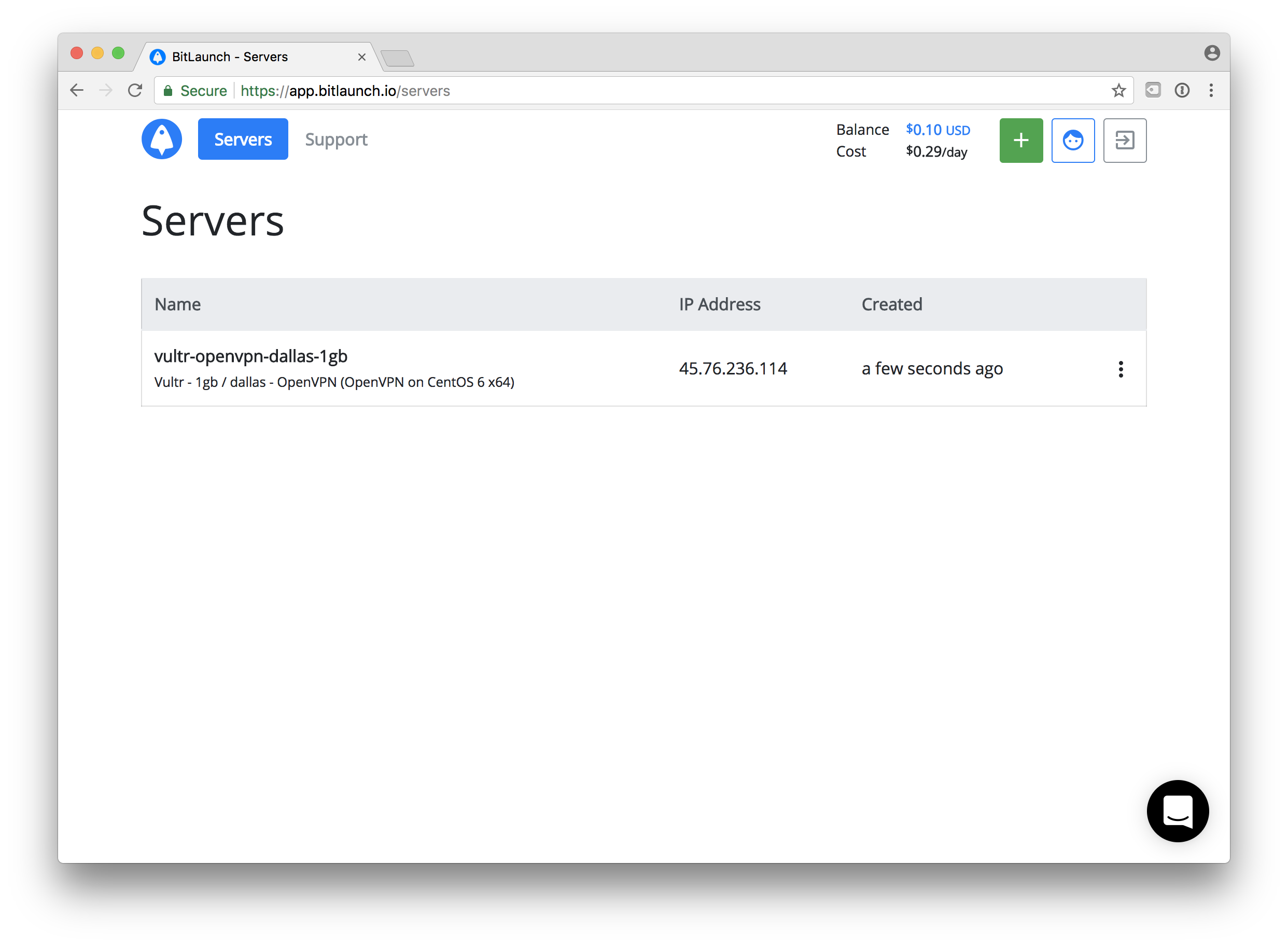 Copy the IP address and SSH in to the server:
The Vultr app comes with an openvpn user by default. Let's set the password for that account:
passwd openvpn
Alternatively, you can add a new user. All users are able to access the OpenVPN installation by default.
Step 4: Connecting
You can access your OpenVPN installation by visiting https://<server_ip_here>
For our example: https://45.76.236.114
Most browsers will complain that the self-signed SSL certificate is invalid.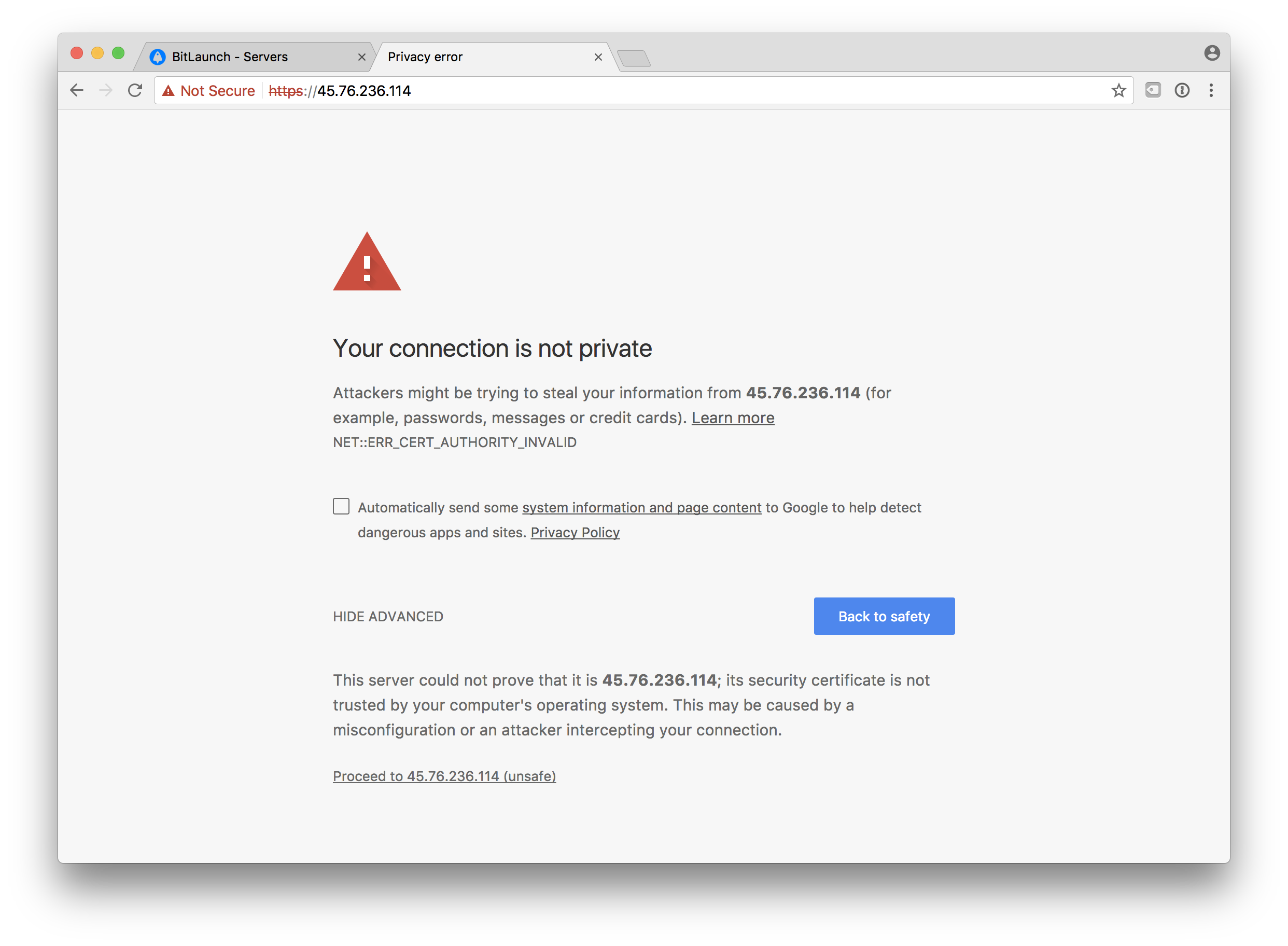 Accept the SSL warning and proceed.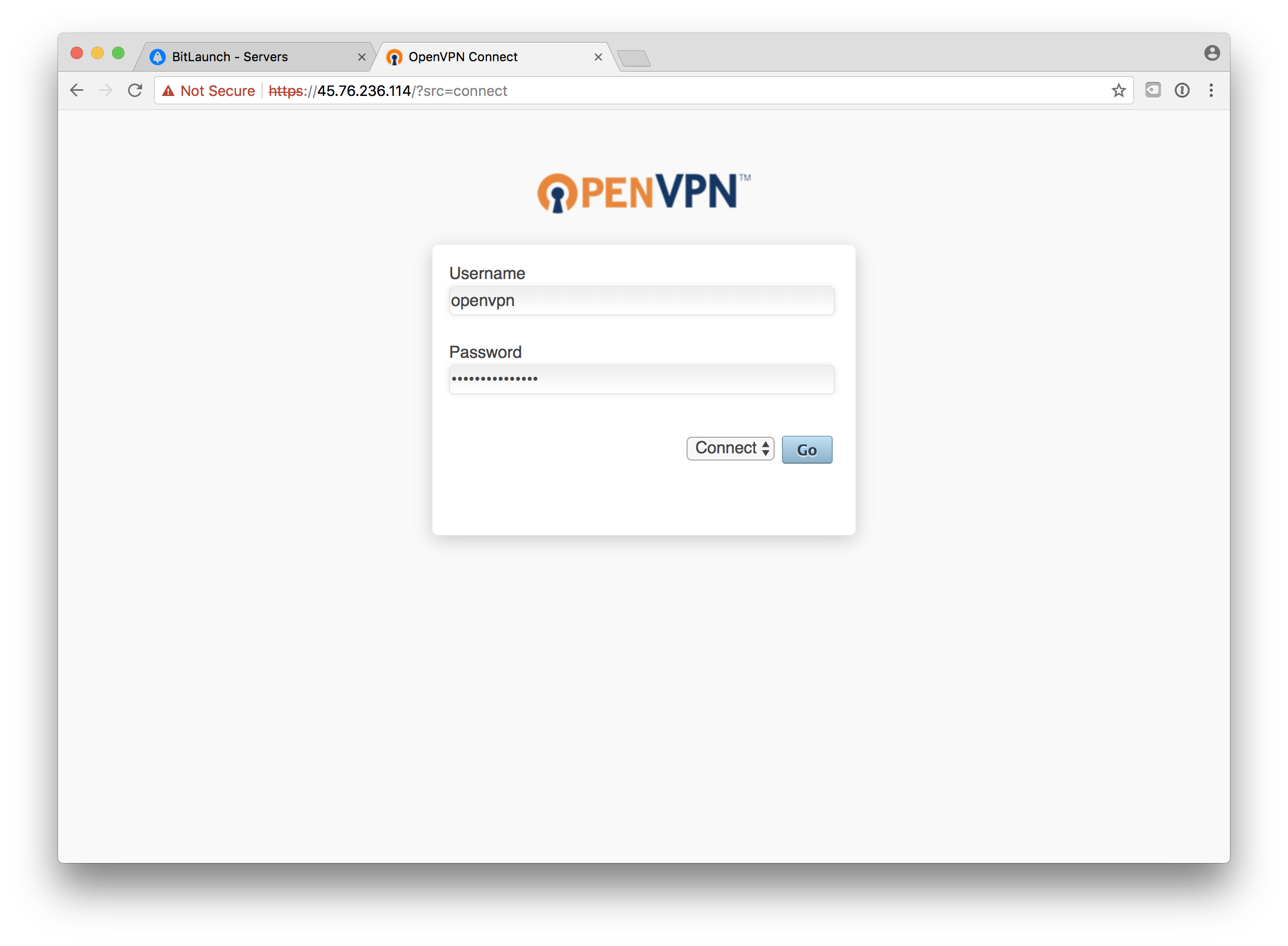 Log in to the OpenVPN web interface with the user and password you configured in step 3.
From here, follow the instructions to download and install the OpenVPN client application for your device.