There has been an explosion in demand for cloud GPUs over the past year, spurred in part by the launch of powerful new AI tools. While many hosts have successfully expanded their capacity to meet this demand, we believe there's still something missing: privacy. That's why we're excited to announce that you can now rent Vultr GPU servers on BitLaunch.
What does this mean for you? The ability to pay for your cloud GPU server without needing to hand over your name, address, and credit card details. Our in-house payment system allows you to pay with Bitcoin, Litecoin, or Ethereum, with zero-confirmation transactions supported for Bitcoin. Additionally, we run no trackers on our website and only require an email address and password to sign up.
GPU server specifications

BitLaunch is delivering access to Nvidia A16 GPUs via our partner, Vultr. Built on the Nvidia Ampere architecture, the A16 opens the door to numerous GPU-powered workloads at an affordable price. Bitlaunch offers the following server sizes:
| | | | | |
| --- | --- | --- | --- | --- |
| | VRAM | CPUs | RAM | NVMe |
| Tier 1 | 1 GB | 2 vCPUs | 4 GB | 50 GB |
| Tier 2 | 2 GB | 2 vCPUs | 8 GB | 50 GB |
| Tier 3 | 4 GB | 2 vCPUs | 16 GB | 80 GB |
| Tier 4 | 8 GB | 3 vCPUs | 32 GB | 170 GB |
| Tier 5 | 16 GB | 6 vCPUs | 64 GB | 350 GB |
This spread should enable everything from image and video editing to CAD, 3D rendering, AI image generation and training, and even light gaming. You can additionally choose between a variety of Linux distros and Windows server versions.
How to launch a GPU VPS

Launching a VPS with Nvidia GPU couldn't be easier:
Log in to your BitLaunch control panel and press the "Create a Server" button.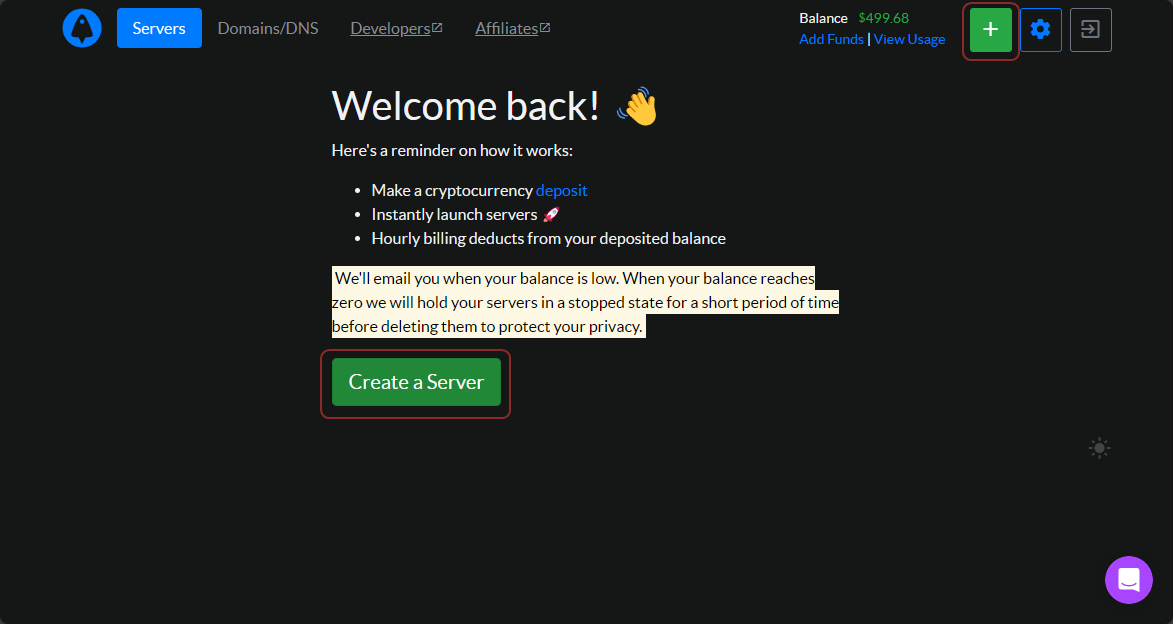 2. Select "Vultr" as your provider and select "Nvidia GPU" in the "Choose hardware" section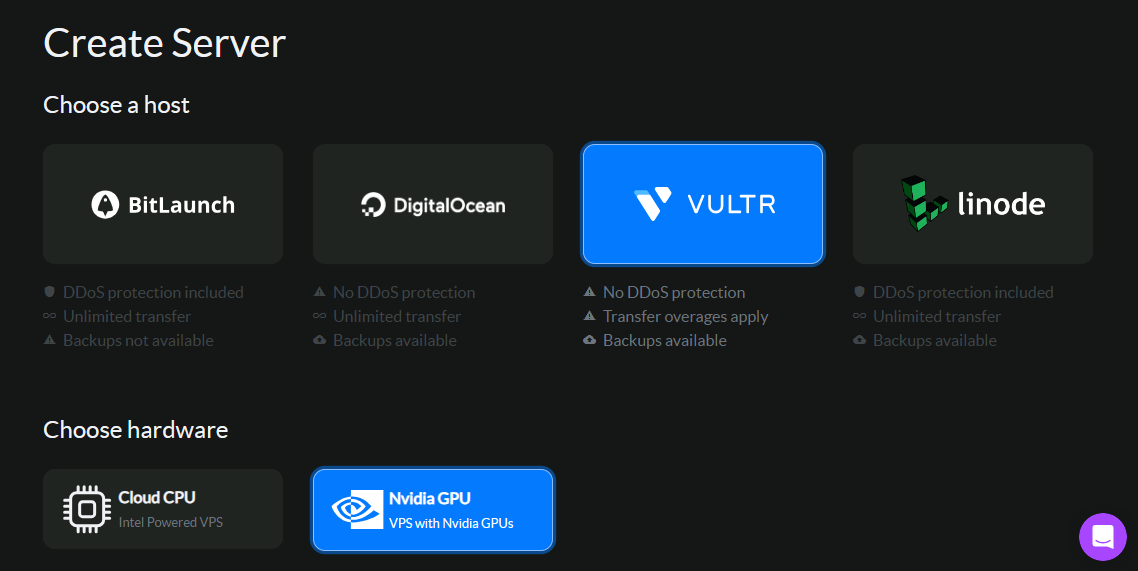 3. Choose your OS, datacenter region, and server size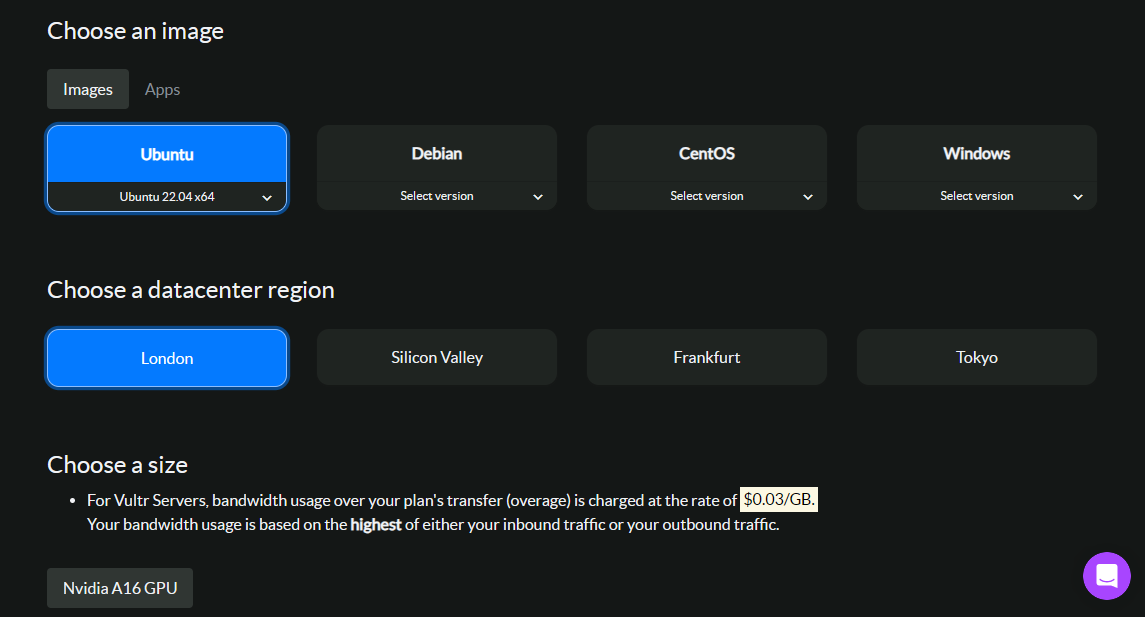 4. Enter a password (or choose your SSH key) and press "Launch Server".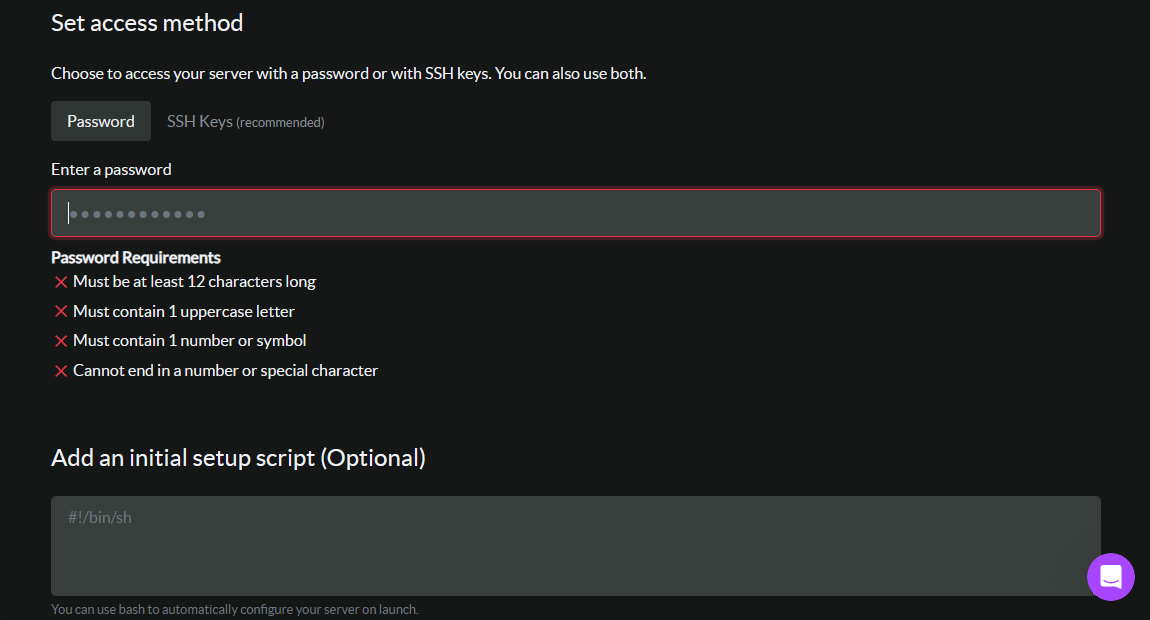 That's it. In a few minutes, your GPU VPS server will be ready to use. You can access it via RDP or SSH and get started. Keep an eye on the blog  – we'll have new GPU-related guides for you soon.